About Lee Pearlman
Lee is the attorney that other attorneys refer their family members to when in crisis.
During college, he enlisted in the U.S Army Reserves and served two years in the military police.
Lee attended law school in Gulfport at Stetson University College of Law in Pinellas County, Florida. In law school, he was busy competing for Stetson's top nationally ranked Trial Team and Alternative Dispute Resolution Board. He also learned about courtroom work from the Judges perspective, interning with Judge Horrox of Pinellas County at the criminal justice center.
Lee's passion is standing between the wrecking ball and his client.
As a criminal defense attorney in St. Petersburg, Florida, he defends those accused of crimes from the power of the State of Florida's prosecuting attorneys. As a personal injury and car accident attorney, he fights for his injured clients against some of the biggest and most powerful corporations out there: insurance companies.
Lee also interned at the prosecutor's office under Bernie McCabe in Pinellas County. The prosecutors liked Lee so much they asked him to join their ranks after law school to which he did.
While working for Pinellas County, Lee tried more than 87 jury trials with a focus on serious crime cases and drunk driving cases.
After his time in service was complete, Lee left for private practice and focused on defending the accused and fighting insurance companies. In private practice, he has defended every sort of criminal charge imaginable including DUI, Robbery, Assault, Domestic Violence, and Murder. While he fights in courtrooms throughout the Tampa Bay area, he focuses his practice on the Pinellas County courts, including North County and South County traffic.
When Lee is not battling prosecutors, he is hammering insurance companies. Most personal injury lawyers fear the courtroom. Insurance companies know this and can force most injury lawyers to settle cases far below their value.
Lee Pearlman is known by the insurance company for refusing bad offers. Insurance claims adjusters know that if they try to low ball Lee and his injury lawyer team, Lee will see them in Court. This hard-fought reputation benefits his clients because insurance companies know that they need to play fair with Lee. The end result is significantly higher settlements for Lee's personal injury clients. Lee has leveraged his trial lawyer skills to battle against every insurance company that does business in Florida and get results that his clients deserve.
Lee is married to Nicole Pearlman. Together they live in Pinellas County and have two little boys.
Lee Pearlman, Attorney At Law, 520 2nd Ave S Suite 101, St. Petersburg, FL 33701 (727) 300-4840
Recognition
Adjunct Professor at Stetson Law School
Former State Attorney for Pinellas and Pasco County
More than 100 Cases tried by Jury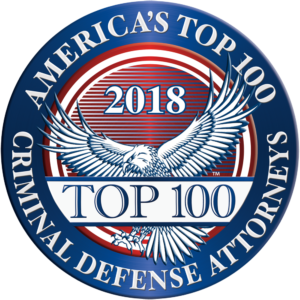 ---
Practice Areas
Personal Injury
Personal Injury is the area of law when people are hurt due to others negligence. This includes auto accidents, slip and falls, medical malpractice, wrongful death, dog bits, and spinal cord injuries. Our personal injury lawyers job is to make sure you get your medical bills covered and financial compensation for the trouble you have experienced.
Car Accidents
A car accident can be a traumatic event, which can lead to health and mental issues immediately and years later. If you need a New Port Richey auto accident lawyer to secure a settlement that will help you recover, make sure you pick the right one.
Criminal Defense
Criminal Defense Lawyers protect the accused from a powerful government trying to take away their freedom. Our criminal defense lawyers handle DUI, Robbery, Assault, battery, Murder, Traffic Offenses, and anything where jail is a possibility.
View All Practice Areas
---
Lee Pearlman is an exceptional lawyer and I would recommend his services to anyone in need. Lee helped guide me through the most stressful period of my life and was a calming presence the whole time. He explained what was happening at every step. As a former state attorneys office prosecutor, he is extremely knowledgeable about the ins and outs of how the state operates. Lee was well prepared for trial and was fantastic in arguing on my behalf. I can't thank Lee enough for the everything he did for me. Anyone who decides to use Lee's services will not be disappointed. I do and will continue to recommend Lee to anyone in need of an attorney.
I hired Lee Pearlman in August of last year. I found him through friends of friends. Hiring Mr. Pearlman to represent me was the best decision I EVER could have made for the situation I was in. He is the most responsible, knowledgeable, and respectable person I have ever met. He was there any time I needed to talk or had questions about my case. He was just a phone call or text away. He took care of everything from the day I hired him. Whether it was paperwork, things I needed to do, or things he was going to take care of, he was always on top of it. That period was the worst period of my life and Mr. Pearlman was always there explaining everything that was going on. He was always such a comfort. He was very thorough in explaining the situation, but also very understanding and considerate in how he spoke. I always knew he was doing what was best for me and my case. We received an amazing outcome for my case. I never thought that it was going to be possible. He resolved my case before having to go to trial, which was huge for me. I will continue to recommend him to anyone in need of an attorney.